I offer an early childhood program for children from 17 months to 5 years old.
The home day care enviroment I have is very loving and help to develop the child's social skills at the critical stage between just learning to walk and preschool. Your child's growth is my main concern.

I strive to make each day enjoyable.

Wee Watch Day Care was establised in 1986 as a home day care. I provide your child the care and safety they need,while you are away from your child.
During the day,the children are involved in many age appropiate activities,such as songs,stories,circle time, and arts and crafts.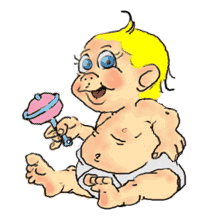 Quality Care
Computer Training
Birthday Parties
Meals Provided
Educational Basics
Toilet Training
Before and After School Program